Death Metal since 2000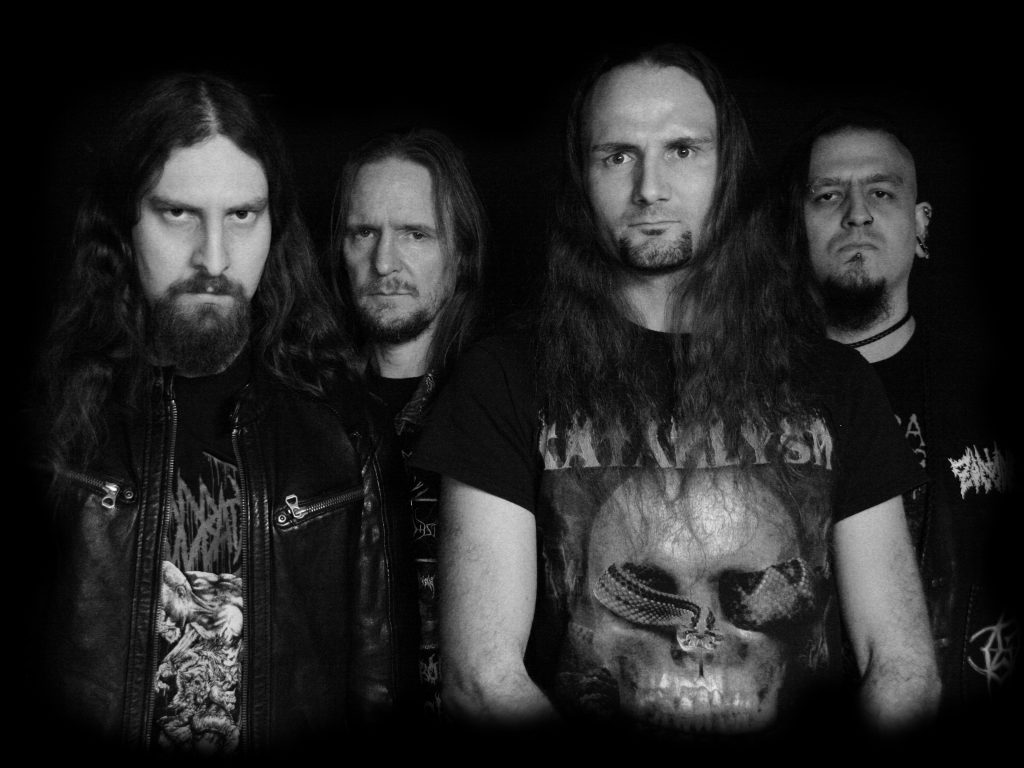 Dimi (Vocals) – popai (Bass) – Kilei (Drums) – Zombie (Guitar/Vocals)
The persistence a Death Metal band can decide in your ears with is already contained in OBSTINACYs name.
Anyone who likes hardest sounds, diversity and just Death Metal made with lifeblood, can hardly ignore OBSTINACY. Grooves with head banging guaranty paired with blast beats and dark tunes – this is what the Death Metal quartet from Franconia stands for.
Over almost 20 years of ups and downs in band history having pleasure through Metal and the friendship between the members – although several changes in cast – had priority. And also on stage this enthusiasm and humor and proximity to the audience are clearly felt.
Through time a few bands influenced the song writing. The most important ones might be Dying Fetus, Kataklysm and Cannibal Corpse.
Since 2000 OBSTINACY gave numerous live shows in the south of Germany and from time to time shared stage with Magnitudes like Belphegor, Vader, Doro and Rage.
After the two studio albums OBSTINACY currently released their new single "Infernal" and in 2019 the EP "Desolation" – with new and re-recorded songs. And this songs OBSTINACY will pound in your ears.